The beauty of a journal is that it gives you the space to make your own discoveries without being rigid about how to do it.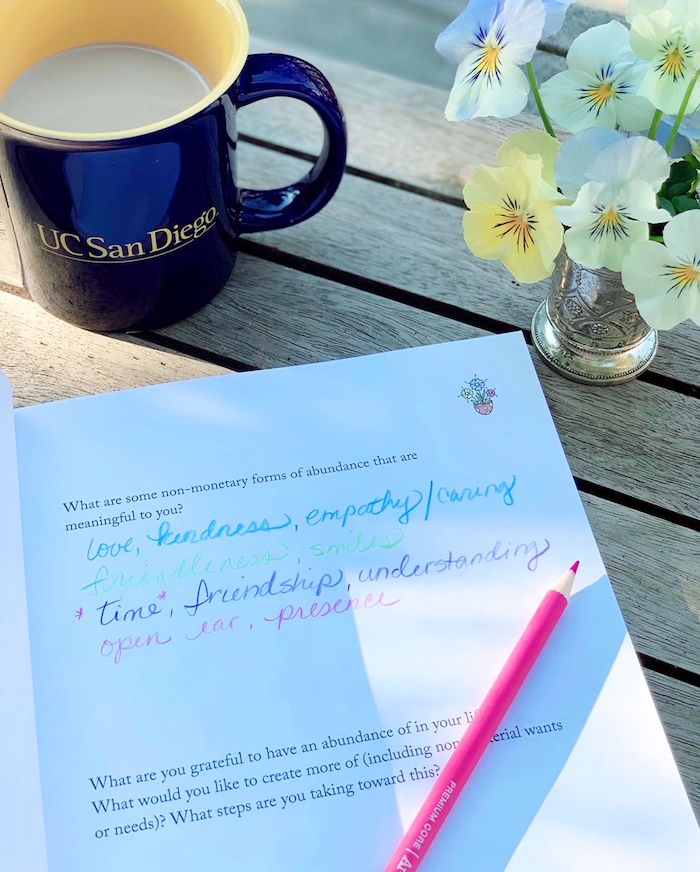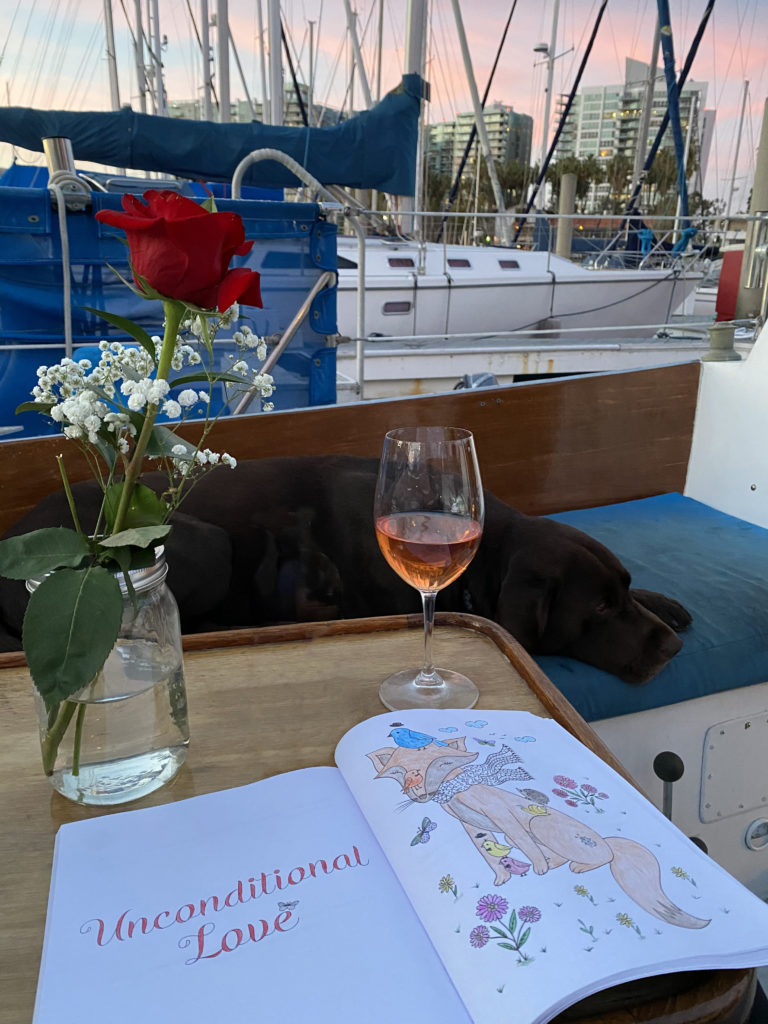 Combining journaling & coloring
Coloring helps to quiet the mind, which makes it easier for intuitive insights to arise. You can color the illustrations in the book while you reflect on the writing prompts, letting the insights flow. Alternatively, you can color before turning to the prompts to get yourself into a calmer, more contemplative state. Or simply have fun and color whenever you want. Follow your own intuition on how to use this book.

Reduces stress and anxiety.

Helps to process emotions.

Improves mental and physical well-being

Journaling is a wonderful tool for self-reflection that can help us to better understand ourselves, reflect on our beliefs (what's shaped them, whether they still resonate, etc.), examine our perspectives, and delve into what we want to shift. It's also helpful for reflecting on and processing past experiences and our feelings and emotions about them.
Journaling can assist us to make new insights, including what we're holding onto that's not ours. It can help identify the underlying roots/influences of our fears, beliefs, disempowering patterns, habits, etc. Understanding why and where something stems from can help us to release it.
A guided journal is a simple approach to journaling. Writing prompts take away the stress of what to write about and provide an easy-to-use format. This can be especially helpful for people who find a blank page intimidating or are new to journaling. Prompts also help to spark new ideas and reveal perspectives one may not have considered otherwise.
Reduces stress & anxiety – takes your mind off concerns, worries and focuses it on something enjoyable, calming.
Quiets the mind – reduces busy and repetitive thoughts and helps you to be in the present moment.
Calming & relaxing – can reduce heart rates and shift brainwave activity.
Inspires creativity – engages the right brain and stimulates creative expression.
Enhances focus – the concentration utilized improves focus.
Improves sleep – evening alternative to electronic devices that emit blue light which suppresses melatonin release.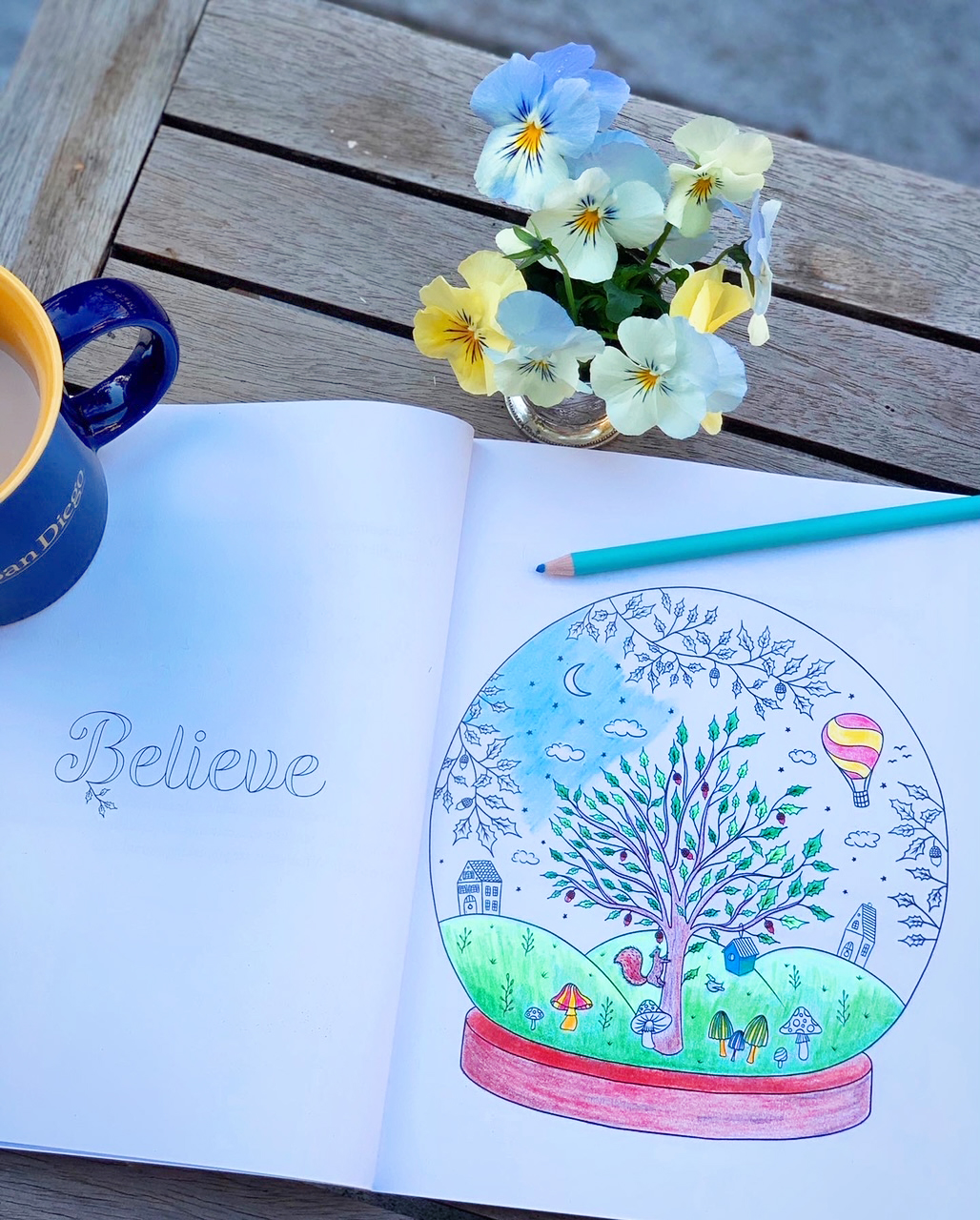 Randomized Controlled Trial of Adult Therapeutic Coloring for the Management of Significant Anxiety in the Emergency Department
Rajendran, Mitra, Shahrestani, Coggins, 2020
Among emergency department patients, exposure to adult coloring books resulted in lower self-reported levels of anxiety at 2 hours compared to placebo.
Sharpen Your Pencils: Preliminary Evidence that Adult Coloring Reduces Depressive Symptoms and Anxiety
Flett, Lie, Riordan, Thomspon, Conner, & Hayne, 2017
Coloring participants showed significantly lower levels of depressive symptoms and anxiety after the intervention, but control participants did not. We conclude that daily coloring can improve some negative psychological outcomes and that it may provide an effective, inexpensive, and highly accessible self-help tool for nonclinical samples.
Cognitive and Affective Benefits of Coloring: Two Randomized Controlled Crossover Studies
Dr. Nicola Holt, 2018
Researchers found after coloring undergraduates were calmer and more mindful, but they also found that they displayed more creative thinking and had better visual attention.
Journaling Studies (various types of journaling)
Uptake and impact of journaling program on wellbeing of NICU parents
Russell, Gregory, Warren, Weitlauf , 2021
Relative to controls, intervention group parents experienced a decrease in anxiety from baseline.
Autonomic Effects of Expressive Writing in Individuals with Elevated Blood Pressure
Beckwith McGuire, Greenberg, Gevirtz, 2005
Overall, expressive writing demonstrated short-term autonomic benefits and longer-term moderated effects.
Research offers intriguing evidence on why expressive writing boosts health.
Sept. 2001
Expressive writing reduces intrusive and avoidant thoughts about negative events and improves working memory. These improvements, researchers believe, may in turn free up our cognitive resources for other mental activities, including our ability to cope more effectively with stress.
Online Positive Affect Journaling in the Improvement of Mental Distress and Well-Being in General Medical Patients With Elevated Anxiety Symptoms
Smyth, Johnson, Auer, Lehman, Talamo, Sciamanna, 2018
Positive affect journaling (PAJ) was associated with decreased mental distress and increased well-being relative to baseline. PAJ was also associated with less depressive symptoms and anxiety after 1 month and greater resilience after the first and second month, relative to usual care.